Main Salmon Rafting With Action Whitewater Adventures
the Ultimate Family Vacation
Action Whitewater Adventures
P.O Box 1634
Provo, Ut 84603
1 -800-453-1482
Travel with Idaho's premier Salmon River Rafting outfitter! AWA operates under a special use permit for the Salmon-Challis National Forest and is an EEO provider. 
Idaho rafting at its finest
Action Whitewater Adventures has been providing our guests with 5-day Main Salmon rafting adventures every summer for the past 58 years!
Action Whitewater Adventures is one of the oldest and most experienced Main Salmon River outfitters in Idaho. Over the past 58 years we have rafted virtually every whitewater river in the West.  We have chosen to raft on the Main Salmon River exclusively because we believe it is the best wilderness whitewater river in the United States for a number of reasons.(See below)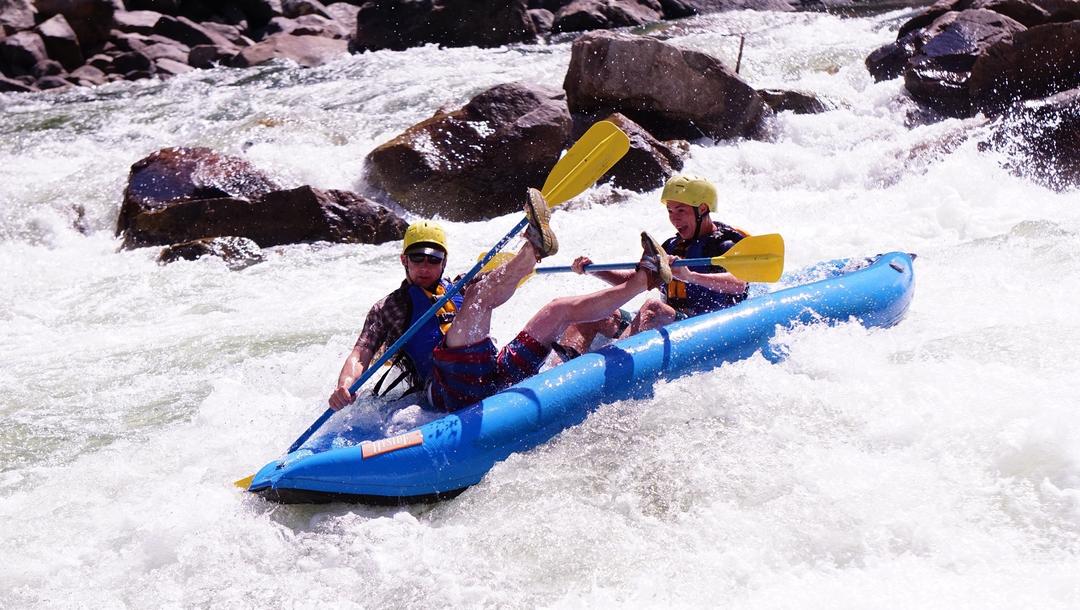 The West's best wilderness river adventure 
The Salmon River is undammed for its entire length.  It is the last of the major undammed wild rivers in the western United States.

The Salmon River is famous for world class rapids and has twice the gradient of the Colorado River in Grand Canyon.

The Salmon River runs through the 2.367-million-acre Frank Church wilderness area which is the largest federally managed wilderness area in the lower 48 states

The Main Salmon River Canyon is the second deepest canyon in the United States and is deeper than Grand Canyon.

The Main Salmon River Canyon is home to a large variety of wild animals including, Elk, Deer, Moose, Bighorn Sheep, Mountain Goats, Bobcats, Black Bear, Grey Wolves and Mountain Lions.

The Salmon River is crystal clear and because it is not dammed the river temperature is comfortable for swimming unlike most western rivers that are dammed and very cold.

The Main Salmon River is famous for pristine white sand beaches backed up to pine forests.

**There is NO cell phone coverage in the Salmon River Canyon.
On each Main Salmon Rafting trip we have a selection of rafts to choose from. Our large rowing style boats, paddle boats, inflatable kayaks and paddle cats, so every member of the family can choose their own level of activity. You can spend an active day in the paddle boats,duckies (inflatable kayaks) or paddle cat,  or just relax and take pictures on the rowing style boat and let the guide do the work for you. Our 5 day Idaho rafting trips are all inclusive and deluxe, we provide all rafting and camping equipment, as well as gourmet meals. In other words, we do all the cooking, all you have to do is sit back and relax. Although you'll have plenty of time to interact with your family, you'll also have time to relax without having to worry about your children.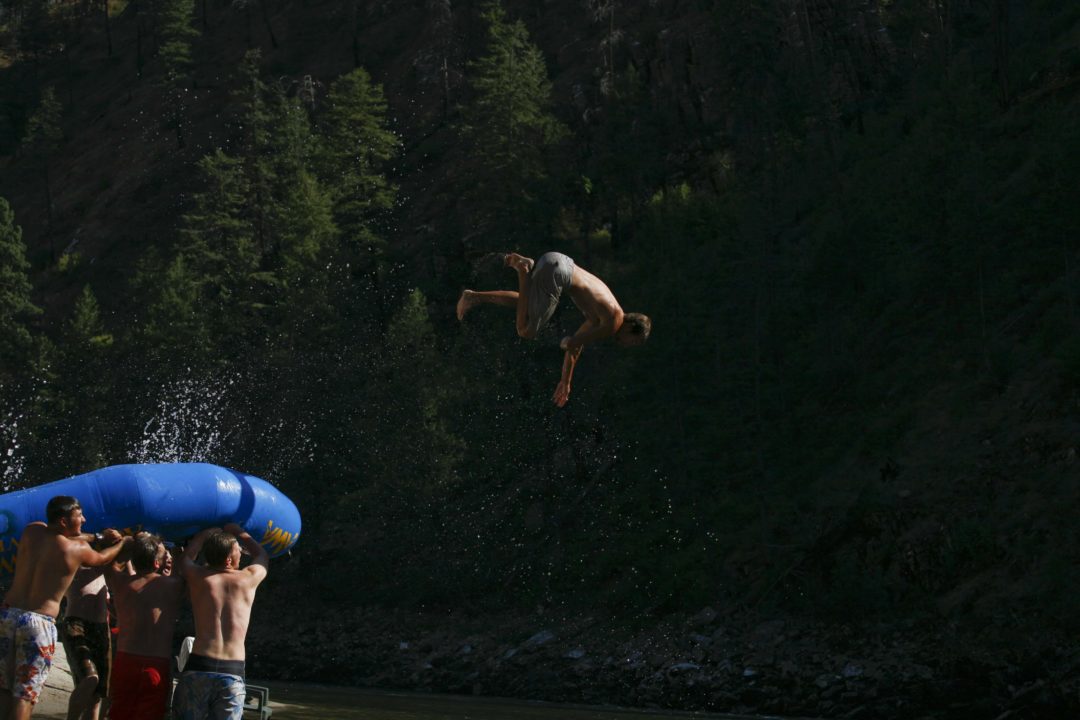 We are a family business

built on a passion for Idaho whitewater rafting and for sharing Main Salmon Rafting with our guests.
Our guests become our friends and our goal is to help our friends make wonderful memories on the Main Salmon River that will last a life time.  Come and join us on what we believe is the best wilderness whitewater river in the western United States, the Main Salmon.
Home-cooked meals you don't have to prepare
Let our trained guides do all the cooking on your 5 day rafting adventure, while you relax on the beach, hike, read in the shade, play with the family, or swim.  The choices are endless on the Main Salmon. 
Let Action Whitewater Adventures provide the experience of a lifetime for 5 days on the Main Salmon
River. We have been perfecting our trips for 58 years, and our experience and standard of  excellence
ensures that your Main Salmon River trip will be a cherished memory. The Main Salmon is Idaho rafting
at its finest .
We appreciate you for providing our family the vacation of a lifetime!  Your experienced staff made us feel welcome and safe at all times.  We also like to comment on the fact that we were very nervous about the safety of our children on this trip.  I have to say that there was not a time during our adventure that we worried about the kids.  All your guides were fantastic with the children.  They made sure that life jackets were on at all times, and they were tightened properly.  They even made sure the kids had on enough sun screen and water to drink!  By the second day, my husband and I were in different boats!  Now that is saying something! Relaxing walks are the word of the day.
The Roe Family
This was a fabulous trip. I felt as if I was a king for 5 days. The guides were some of the finest young people I have ever met-cheery, helpful, good-natured, well spoken, articulate-high class. The scenery was spectacular, food was great, and the camp sites lovely.  Couldn't have been better.
G. Fitzgerald
When you have looked forward to something for over ten years and then finally have the chance to do it, it is difficult to believe if could be beyond your highest expectations, but your trip was. I could not even offer a suggestion for you.   It was perfect. Many thanks for the most memorable vacation I've ever had.
The Myer Family